As I'm writing this it's the end of the day which is very appropriate since the

Twist of Faith

card challenge this week is END OF THE DAY - SUNSET COLORS.

Unfortunately, right now there aren't pretty sunset colors outside - but a storm is coming in and I just saw lightening.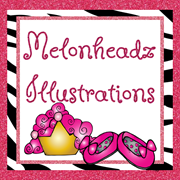 Our sponsor this week is

Melonheadz Illustrating

. They have such great images!!! They have generously providing the winner of the challenge 1 image bundle of the winners choice....but beware - you'll have a very difficult time choosing just one bundle!!
The image I chose is actually a "Freebie" on the Melonheadz blog. It's an image that was in honor of Joplin, MO after the tornado a couple years back. I loved the image not only because of the reason behind it, but it's so sweet. I have four granddaughters and I hope that they say their prayers every night.
For the "Sunset Colors" I decided to go with the beautiful sunsets of pinks and purples and just those light colors. I love the patchwork quilt and it was easy to incorporate the colors into that quilt. I colored it with pencils.
I hope you can stop by

Twist of Faith

this week and play along with us. I'd love to see your interpretation of sunset colors. But don't forget - to be considered for the prize you must include a positive quote/phrase/sentiment or scripture.
Thank you for stopping by today and I pray that you are blessed in a special way!!!